I hope you all had an AWESOME Thanksgiving!! It is absolutely my favorite holiday of the year and I ate until I felt sick!
The sewing machine I've been using was reclaimed by my sister, so I bought a new one today. We'll see how that goes! ;)
Just About Home
gave a great tutorial on how to reupholster a chair - and might I add I LOVE this chair!! The fabric and style are awesome!

Julie's Jotter
shared her baby girl's nursery - it has an adorable gallery wall and is full of birdie goodness!
This refinished blue desk from
Oops! Redone
turned out great! I love the beautiful blue with white handles!
Now that Thanksgiving has passed, I give you all permission to decorate for Christmas! (Just kidding!)
All In A Day
made a great Christmas pillow - it looks great in it's simplicity!
Feel free to grab a button if you were featured!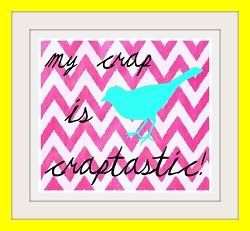 I wanted to thank Beckie from Knock Off Decor for featuring my Target
knockoff pillow
. Also, thanks
Cassie
for letting Beckie use your photo!
For those of you crazy brave enough to venture out shopping today, I hope you survived!
Cheers!